Junk Car Miami

Thanks for visiting us here at Junk Car Miami. We are an amazing car removal service that pays cash for all types of vehicles all over the Miami, Florida area. Nobody around gives a better service than we do. We want your business, so we do everything in our power to leave you with an awesome, fun, and easy experience. When you decide to do business with us, you are making the very best possible choice. We as a company grew, and got big mainly because of word of mouth about our drive towards pleasing the customer. So you know that when you are dealing with us…you are dealing with the best.
When you are in need of getting rid of a vehicle, that is where we come to rescue you. When you break down on the side of the road, and you cant afford a tow. Call us! We will show up and pay you cash before we tow the car away. So you don't have to worry about what to do with that broken down car now.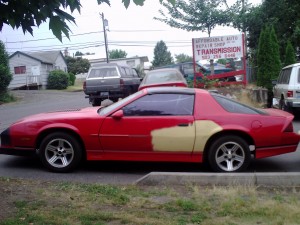 If you are at the auto mechanics shop, and they nail you with the ridiculous amount of money that its going to cost you to fix your car. Then just say "no thank you" and call us. We will head over to the shop, and pay you. Then we will load up the vehicle, and tow it out of there.
If you have a project car or a broken down car in your driveway that has been sitting there for way too long, then just call us up. We will head over to your house, pay you cash, and remove that old eyesore once and for all. The neighbors are happy, your happy, and we are happy! Its a win, win, win situation for everyone.
Most apartment complexes hate that fact that you have a car that has been sitting there for too long. Don't risk getting it towed and ending up with an impound bill. Instead call us and let us get that hunk of junk out of your hair. Then the apartment complex managers will be happy that you got rid of it. Plus you now have a fat wad of cash in your pocket.
So you see how simple it is. Just call us for any predicament that your in. Then we will get a tow truck out there as quick as we can. When the tow truck shows up, the driver will pay you the cash we agreed on. Then they will load it up, and get it out of your life. Isn't that great?
When you call we are always happy to hear from you. We absolutely love our customers! They are what makes that world go round.
So give us a call today and let us make your life a little less hectic. We pay the most cash for a junk vehicle right here in the Miami area!
We will make sure that you are taken care of.
CALL TODAY