burnz720
This user hasn't shared any biographical information
Posts by burnz720

Fall is Almost Here
Fall is coming and I want you to know that I am ready and willing to give you cash for your scrapper in the Miami area today. It is my job to get useless vehicles off of the road, out of your driveway or yard, and hand you money in return for it. A new season is starting and the leaves are already showing signs of fall being just around the corner. This means we have a whole new set of chores coming up to prepare our homes for the winter. You may have to invest time and money into sealing your windows, shoring up drafts and applying weather stripping, and maintaining your chimney, just to name a few. All of these things cost you money, but it is worth it in the long run when you get your electric bill in the mail and find that you've saved a lot of energy. I can help you pay for winterizing your home by purchasing your unwanted car. It doesn't even have to run.
I don't really care if your car's title is clean, totaled, or salvaged. A salvage title doesn't mean much to a car buyer like me because I am going to recycle it by crushing that clunker and allow its metal to be reused to manufacture new products and I will give you cash for your automobile. Consider that a clean title doesn't mean much to you if your vehicle needs work that costs more than it is actually valued at. Basically, you win in either situation because I will give you money on the spot, right then and there, and take that thing to metal heaven where it can be reborn. It is also important to note that we operate legally and are fully licensed.
I mention this because a lot of companies out there don't run this way. They scam you by not turning in the proper paperwork to the department of motor vehicles so that the car is still in your name. Sometimes they dump it on the side of the road because they committed a crime in it and the police find the car and have it moved to a holding yard. That company then mails you a hefty $450 bill stating you owe for the towing fees after the DMV tells them that you are the rightful owner and responsible for all payments. We assure you that you will not have to worry about that situation if you go through us. Look us up and read our customer reviews.
I am willing to bet that getting cash for your vehicle is easier than you think because I help people do this every day. Our customers are pleased with the efficient process we have here and I guarantee all of my over the phone quotes. If I tell you a number, that is the exact amount you will be handed when we tow away your sedan, coupe, SUV, or truck. This always results in a classic case of happy customers and that makes my job worthwhile. Let me pay you some cash for your clean or salvage title cars or for your rusted out hot rod so that you can have something extra to put toward your fall chores.  Call for a free quote today! 305-771-1901

Easiest Car Removal Process in town!
If your looking for a company to remove your junk car in Miami you have come to the right place. Clothes are a necessary part of human existence. There are clothes for work, clothes for leisure, clothes for bedtime and home luxury, and so forth. It seems that there are clothes designed for every human activity. Humans enjoy clothes and the identity they create for themselves when wearing certain brands or types of clothing. Humans even enjoy driving cars. When seventeen-year-old's drive their first cars off of the car lot, you should see the smile on their faces: they feel as if they've won the lottery! Chances are, they've picked a car that they feel creates for them a new identity: that is, they take on a persona with the car that without it just isn't there. Cars create human identity, at least in the minds of seventeen-year-old's.
Very few teenagers or adults stop to think about how even a towing service or a car seller can create identity. And yet, this is just as important as buying a brand new car! We believe that where you go to junk your vehicle and who removes your vehicle help to create a new persona for you. Something is to be said for the person who goes to a reliable, trustworthy car business who will remove their car via their own towing crew and not charge you extra or force you to employ another towing service. A new respect is gained for the person that investigates to find a good scrap cars business that will pay you quality cash for your quality car and not attach hidden towing fees or other anonymous fees to it. A person who trusts reliable people says to the world, "I can also be trusted." And those who oftentimes trust the wrong people will seem somewhat questionable in regards to their own trustworthiness.
We want to create that sense of pride in you when we give you cash for your clunker, as you had the day you drove the vehicle (then new) off of the car lot. Do you remember what that day was like, when you finally got to buy the brand new car you had been dreaming of for the longest time? You may not realize it, but removing your car from your property is the culmination of an old chapter between you and your now clunker.
Imagine all the miles you've put on that thing, how long you washed it, gave it oil changes, inspections, car repairs, etc. You invested a lot of time and money; and now, the car will be used to help other car businessman and drivers who desperately need the parts. It is the end of one chapter in your driving life and the start of another. Because it is a special time, you need a special car business to come alongside of you and help you reminisce about the "good 'ole days"! We are here to reminisce with you. If you need to remove your car, don't do it alone: come see us. We will remove that clunker for free and leave cash in your hands. Call us today for a free quote! 305-771-1901

We Buy Scrap Cars in Miami
We buy cars in Miami, Florida. Give us a call and get set up with us to buy your cars for cash. We schedule a good time for us to pick up your vehicle, and then we send a tow truck to come and pay you cash. The tow truck pays you, and then tows your car away.
Here at Junk Car Miami – Cash For Cars, we take a lot of pride in our business, our service, and our professionalism. We do a lot to separate ourselves from the other car removal companies. When you call us, we will tell you a real price that we can pay for that car. We will actually pay you what we say we will. So you don't have to worry about some sleazy tow truck driver showing up and haggling you down on the price. We are not going to do that. Not only do we buy cars in Miami, but we are honest the way we do it also.
We do everything we can to continue to make the process of selling your car as easy as possible. We pretty much do all the work for you. The only thing that you need to do, is pick up the phone and call. Otherwise you can just fill out an online form, and we will follow up with you after that. After we agree upon a price, we will send a tow truck to come pick up the vehicle. The tow truck driver will pay you for the car, and then load it up and haul it off.
I'm sure you have seen the "We buy cars in Miami" signs everywhere. Are you going to trust a random guy that set up a cardboard sign on the side of the road? That car is in your name, so you need to make sure you are selling to a reputable company. You don't want to get a letter in the mail a few weeks, or even months later saying that you have parking tickets, or a $2,000 tow bill from Nevada. (Those are both true stories.)
There are a lot dishonesty happening in the business today.  Luckily for you, we are not in the business of taking advantage of people, we operate a legit business here, fully bonded and 100% legal.  Other companies don't operate this way.  They try to scam people by taking advantage of their potential customers.  These types of of companies don't have there customers best interests at heart and should be avoided at all costs.
If you are looking for a company that has a history of taking care of there people you can call us right now, and we will get you set up with a quote and our dispatch will get you set up with a pick up time.
So give us a call today if you are looking to sell your car…because we buy cars in Miami, Fl…and we are a company that you can trust.
Call Today
(305)-771-1901

Vehicle Removal in the Miami Area
We offer free car removal in the Miami area; it is an awesome service that removes your unwanted vehicles and pays you cash. When you are in a pinch, or are sick and tired of the clunker that is giving you expensive problems, then call us. We are here to save the day, and take away your headache. Finally! We are excited to be able to offer to you, a service like this.
Here is how the process works.
First
You contact us. You can either call us (305)-771-1901. Or you can contact us through our online form and receive a free quote through Email or Text. If you call us, we will then ask you some very simple important questions about your car. All of the data gets put together, and then we are able to quickly tell you what we can pay for it.
If you contact us through the online form. Then we will send an email to you or a text to your phone with a quoted price. If you agree to it, you can email, call, or text back. Isn't that so simple. We do our best to make things as quick as possible, and as easy as possible for you.
Second
We will schedule a good time with you for one of our trucks to come perform the car removal of your old car. When the tow truck gets there, they will have payment for you, and will have you sign something, and show you where to sign the title. You sign it…they pay you…sign receipt…all done. Easy as usual. Then the tow truck driver will proceed to load up your vehicle onto his truck. Once that is all done, he will drive away with your precious junk. You are left dancing for joy because that clunker is now out of your hair, and you have cash to show for it.
So Simple
We want it easy for you. So don't stress anymore. We are the best Car Removal Service In Miami, Florida. So now you can sleep comfortably knowing that you have made the best decision on getting rid of your car safely.
Our process is a very simple one.  All you do is call us up and within 30 seconds or less you will be on your way to getting the most money in your pocket. We will ask you some pretty basic questions about your vehicle and than at the end of it all we will give you a quote.  If you agree to the quote you are given then we will get you in the system and then our dispatcher will contact you to set you with a pick up time.
Doesn't that process sound easy, well it's easy because we have made it that way for the customer's.
Give us a call or contact us today to see why we are quickly becoming the "Go To Guys" when it comes to removing a car around Miami.
Call Today
(305)-771-1901

Cash For Vehicles in Miami
We are the #1 player when it comes to getting cash for your vehicles in Miami, Fl! We are a full fledged, licensed, and certified company that takes our business extremely seriously. We don't mess around when it comes to buying, and towing away junk vehicles. When you call, someone will always answer the phone quickly. When you have a question, we are eager to answer it. When you call in, we are excited that you chose to contact us. Without you, we are nothing. Thank you so much for checking us out.
When you are looking to sell your car for cash, we are the first people you should think of. You may be wondering "will you guys even want my car?" The answer is "YES!" We absolutely want you car no matter what kind of nasty, horrible shape it is in.
We want to pay cash for all clunkers in Miami that are…
Running
Not Running
Wrecked
Stinky
Hairy
Have Title
No Title
No Wheels or Tires
No Parts Left
No Engine or Tranny
WE WANT IT ALL!
How much can we pay? There is no way to tell you without knowing a little bit about the vehicle. Every vehicle is different, and we need to know a few small details before we can give you an accurate quote. Most of the time we pay out more than you are expecting.
How does the process work?
The process is simple! Your first step is to contact us. Either fill out an online form, or call in to us. On the phone we will ask you a few details like "What kind of car, what year, any major damage, wheels and tires, where is the car located…etc." Then based off of that information, we will be able to tell you how much cash we can give you for it. If you contact us by online quote, then we will contact you with the preferred method you chose (Phone, or Email) and give you a quote based off the information about the car that you filled out on the "online form".
After you agree to the amount of cash for your automobile in Miami that we offered, we will schedule a good time for us to have a tow truck come by. When the tow truck shows up, the driver will have cash for you and a little paperwork for you to sign. If you have the title, he will show you where to sign the title at. Then he will load up the car, and will tow that problem out of your life. Isn't that awesome? YES!
We are super easy to deal with, and we take pride in what we do. Our #1 main goal is to make sure you are satisfied. We take customer service very seriously. So don't waste anytime. You have been holding onto that car for long enough. Call us or contact us so we can get the ball rolling and cash for your junk vehicle today.
Call Us Today!

Thanks for visiting us here at Junk Car Miami. We are an amazing car removal service that pays cash for all types of vehicles all over the Miami, Florida area. Nobody around gives a better service than we do. We want your business, so we do everything in our power to leave you with an awesome, fun, and easy experience. When you decide to do business with us, you are making the very best possible choice. We as a company grew, and got big mainly because of word of mouth about our drive towards pleasing the customer. So you know that when you are dealing with us…you are dealing with the best.
When you are in need of getting rid of a vehicle, that is where we come to rescue you. When you break down on the side of the road, and you cant afford a tow. Call us! We will show up and pay you cash before we tow the car away. So you don't have to worry about what to do with that broken down car now.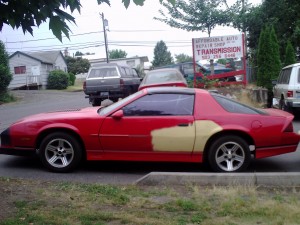 If you are at the auto mechanics shop, and they nail you with the ridiculous amount of money that its going to cost you to fix your car. Then just say "no thank you" and call us. We will head over to the shop, and pay you. Then we will load up the vehicle, and tow it out of there.
If you have a project car or a broken down car in your driveway that has been sitting there for way too long, then just call us up. We will head over to your house, pay you cash, and remove that old eyesore once and for all. The neighbors are happy, your happy, and we are happy! Its a win, win, win situation for everyone.
Most apartment complexes hate that fact that you have a car that has been sitting there for too long. Don't risk getting it towed and ending up with an impound bill. Instead call us and let us get that hunk of junk out of your hair. Then the apartment complex managers will be happy that you got rid of it. Plus you now have a fat wad of cash in your pocket.
So you see how simple it is. Just call us for any predicament that your in. Then we will get a tow truck out there as quick as we can. When the tow truck shows up, the driver will pay you the cash we agreed on. Then they will load it up, and get it out of your life. Isn't that great?
When you call we are always happy to hear from you. We absolutely love our customers! They are what makes that world go round.
So give us a call today and let us make your life a little less hectic. We pay the most cash for a junk vehicle right here in the Miami area!
We will make sure that you are taken care of.
CALL TODAY

Get Your Vehicle Removed Today!
Welcome to Junk Car Miami! Do you have a junk vehicle that is just sitting at your house? Looking for a way to get rid of it? Perfect! We are car buyers in Miami Fl. Don't waste time calling around trying to get some random guy to come pick up your scrap. We will show up, pay you, and on top of that we tow it away for free. No hassle, no worries!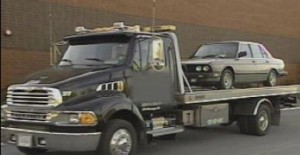 We provide easy, Hassle-Free pick up of your Junk vehicles, Damaged Cars, Trucks, and Vans, at absolutely no cost to you! You can scrap it, but not only will you not make as much, but you will also need to pay for a tow.
We proudly serve all the Miami, Hialeah, Hollywood, Tamiami, Coral Springs, and as far South as Homestead! Basically, we serve everywhere. We will go as far North as Wellington, Fl but we will deduct from the toll that is required to get up there.
Give us a call today. We will tell you what we can pay for your scrap car over the phone. Then we will show up and professionally remove your scrap car within a couple of hours. Its almost too easy for you. You just sit back, and wait for us to do all the work. Then collect the money. We try our best to make it as simple as possible for you.
We are a service that pays you cash! That's right! Cash for your clunker, the car that has broke down on the side of the road, the car that was busted into, and the car that has been giving you nothing but problems and it just happened to break down on you at your girlfriends/boyfriends house.
We are here today to take that pain away from you.  The vehicle that has been making you pull your hair out of your head and now all your friends are wondering why a week ago you had more hair compared to now and now you have your face posted up on Facebook with everyone you know making fun of you.
That not right! Only to go to other social websites and find out that your picture showed up on the other sites as well.  You soon find out that now the whole town knows and you are now the laughing stock of everybody's conversations.  Every night you cry yourself to sleep hoping that it will be forgotten the next day, however it doesn't and all this happened because you chose not to contact us right away and junk it with us
Don't be this person, don't let something you own make you pull your hair out and cause pre-mature balding.  Let nature do that.
Call the company that is rated the highest in every service possible and we will show you why people think we are the best in town.
We also offer free removal with all of our purchases.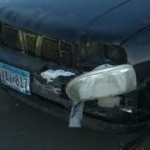 Call us today for a free quote!
Call Now